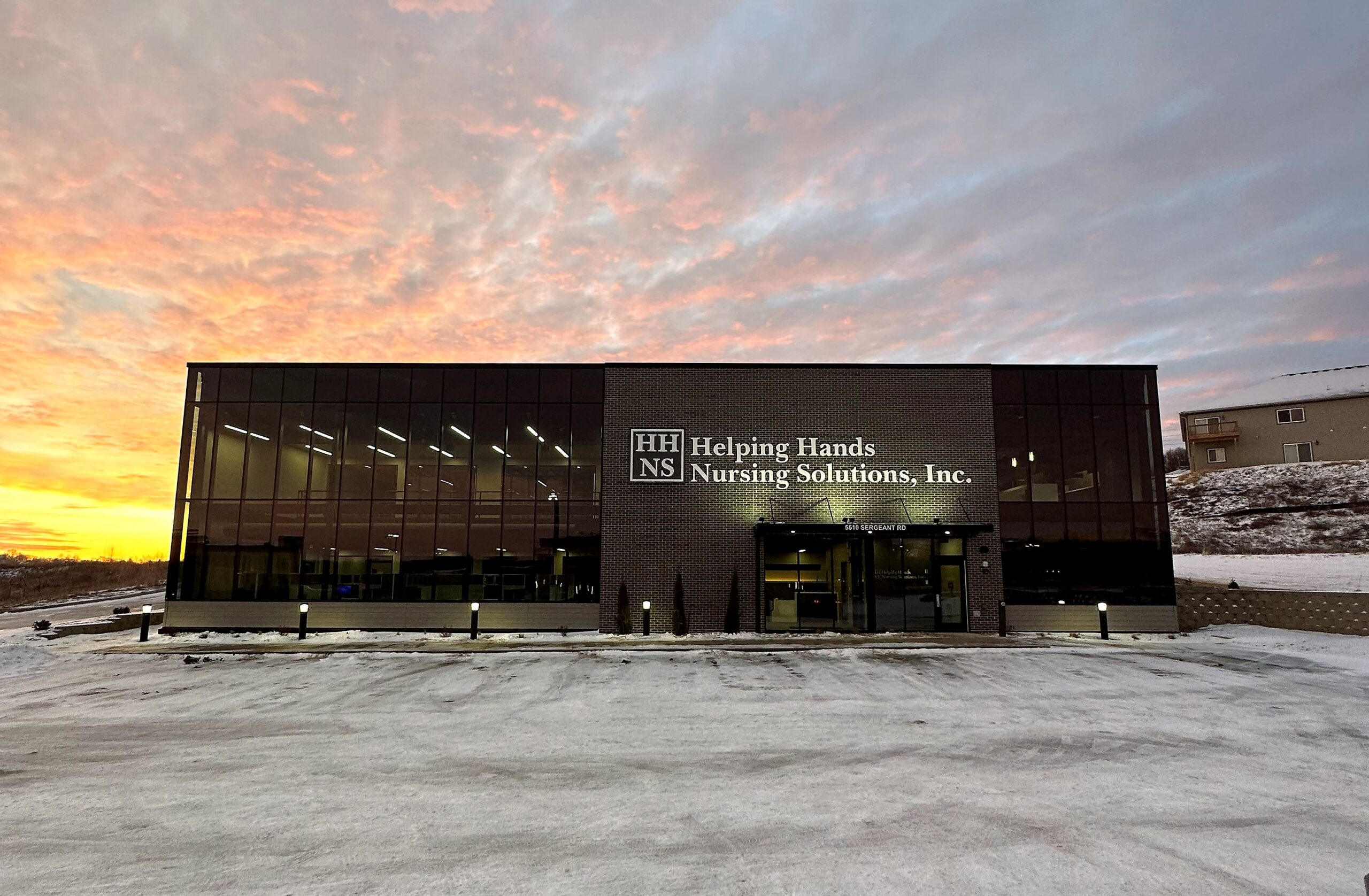 Who We Are
Founded in 2015, Helping Hands Nursing Solutions is a trusted, 24/7 healthcare staffing organization located in Sioux City, Iowa, offering staffing solutions to healthcare clients throughout Iowa, Nebraska, South Dakota and Minnesota.
We focus on the needs of our clients and are driven by providing positive healthcare opportunities for our employees. As healthcare is unpredictable, one of our Staffing Specialists is always available to take your call!
Our Mission
"To provide positive nursing solutions to our valued clients, and aid with their staffing needs through extensive recruiting and hiring practices of trained healthcare professionals."
How We Can Help
Nurses
Our primary goal is to help nurses succeed by opening new doors and providing them with a variety of healthcare opportunities. In addition to gaining valuable work experience, HHNS offers competitive pay, flexible scheduling, and paid mileage.
Healthcare Facilities
HHNS can assist healthcare facilities by assisting with their immediate and long-term staffing needs. We offer a variety of support including:
• per-diem shifts        • contracts        • home care
In addition, we offer CPR and continued education training.